Reviews
Power and Affordability Combined: Top 3 Laptops Under $700
Welcome to our guide featuring the top 3 best laptops under $700!
Are you ready to discover powerful and affordable machines that will elevate your computing experience?
These laptops have been carefully selected based on rigorous testing and analysis that we have done for you. With a budget of $700, you can unlock a world of impressive performance and value.
Say goodbye to compromises and hello to top-notch features, including speedy processors, ample storage, and vibrant displays.
Join us as we delve into the realm of the best laptops under $700 and find the perfect device to meet your needs.
Ready to find the perfect laptop under $700?
Look no further!
Explore our top 3 picks and unleash your productivity and creativity.
Let's get started!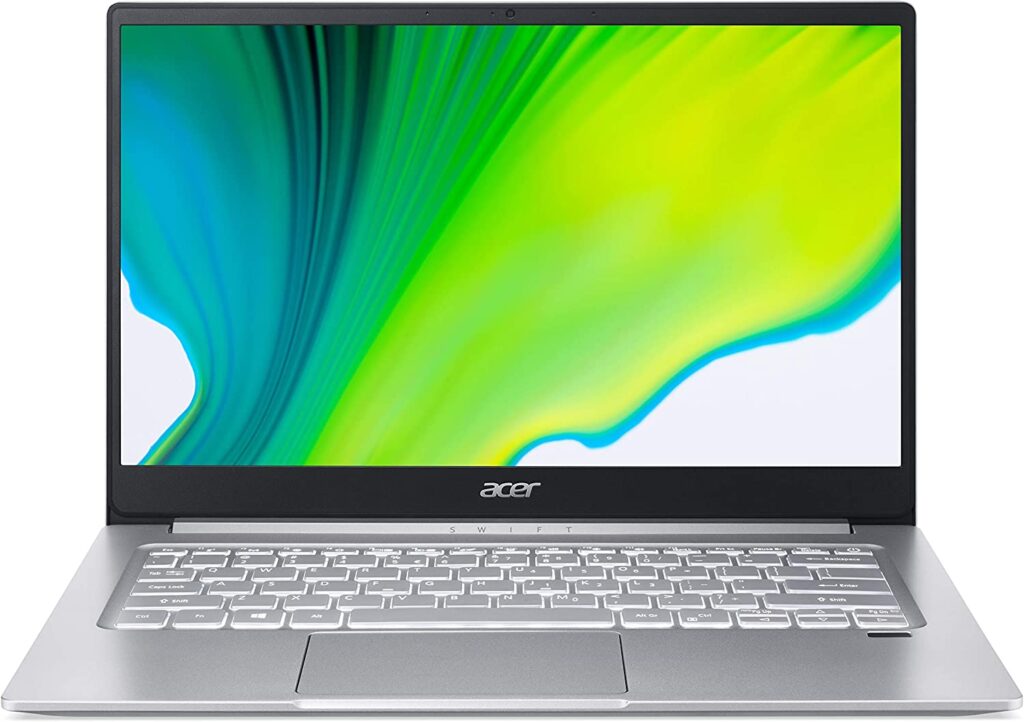 With a sleek aluminum & magnesium-aluminum metal chassis, fast AMD processor and long lasting battery, Acer Swift 3 can be your perfect companion under 700 bucks. Allow me to explain its features.
This laptop comes with the latest AMD Ryzen 7 4700U Octa-Core Processor with Radeon Graphics that is a perfect combo for making computing activities flow like water. Plus, you can handle all your complex tasks without any lag or heat. This machine is perfect for writing, making presentations, video editing, attending meetings, and thousands more computing activities.
What's more is that Radeon Graphics enables a boost for your high end games. You can play light and medium-end games like League of Legends, Pubg PC Lite, Stronghold Crusader, Minecraft, and more. You can kiss this laptop under $700 — that is a profitable deal for those who want to save their pockets from dents.
The Swift 3 is only 2.6 lbs and 0.63 inches thin, which is a perfect companion to carry during school, office, and even in travel. And if you are worried about its battery life, stop. Because you'll get up to 11.5 hours battery life — that is more than enough. You can enjoy your favorite movies and TV shows or work all day with just one charge.
You'll get a Backlit Keyboard, which makes your night sessions super productive. And, obviously, security is something that concerns everyone. Acer Swift 3 comes with Fingerprint Reader, which is a quick and secure way to Windows Hello to verify your identity without bothering with entering a long password. Sometimes we forget passwords, which can be daunting, but with fingerprint security, you can stay worry-free.
The feature I personally love is its 14″ Full HD IPS display, which is outstanding for the most-memorable multimedia experience. You can play crisp, clear, and sharp video streams on 1920 x 1080 resolution.
You'll get 8GB RAM, which is excellent for performing all your tasks smoothly. And its 512GB SSD saves everything that you want to store for long time use — getting 512GB storage at this price is a profitable deal.
Folks are loving this machine on Amazon, and with 4,135 reviews, it gets 4.4 stars ratings. I think that's pretty convincing. If it suits your needs, purchase this laptop right now before it goes out of stock again.
Key Features:
14″ Full HD Widescreen IPS LED-backlit display
AMD Ryzen 7 4700U Octa-Core Mobile Processor (Up to 4.1 GHz)
AMD Radeon Graphics
8GB LPDDR4 RAM
512GB PCIe NVMe SSD
Windows 10
Backlit Keyboard
Wi-Fi 6 (802.11ax)
1 × USB 3.2 Gen 2 Type-C, 1 × USB 3.2 Gen 1, 1 × USB 2.0
HDMI
Fingerprint Reader
0.63″ thin and 2.65 pounds
Pros
Thin and lightweight
Fastest Processor
Up to 11.5 hours battery
Display is very bright and useful
Backlit Keyboard is best for night sessions
Port selection is excellent
Cons
No Optical Drive
Ram is not upgradable
Display consume more battery
If you want a laptop for your professional activities, then I think the 2021 Newest Dell Inspiron 15 is perfect for you.
You'll get a 15.6″ Full HD 1080P Screen, which enables a high end resolution for your video streams. Plus, its Anti-glare LED-backlit Display gives you a realistic and brighter view on 1920 x 1080 resolution settings.
This fantastic laptop is best for writing, video editing, web development and designing, and thousands more complex tasks. Plus, if you're a fan of video gaming, you'll get to enjoy a light gaming touch as well. Its Intel UHD Graphics is best for playing games like Tomb Raider, Call of Duty, and more.
The Dell Inspiron comes with the latest 11th Gen Intel Core i5-1135G7 Quad-Core Processor — that is best for multitasking and handling complex tasks. You can perform your tasks without feeling any heat or loud fan noises.
The feature I personally love is its 16GB RAM, which makes your computing activities smooth and productive. With a 256GB SSD, you can store all your data without running out of memory. If 256GB isn't enough, don't fret because it comes with an additional 1TB HDD — that will suffice for everything you need to store, or install.
The built-in quality is sturdy, which makes this laptop a long use partner. Unfortunately, this laptop doesn't have a Backlit Keyboard that I think is a downside. But keyboard design is comfortable enough to cover this feature.
If you want a powerful and lightweight laptop while considering the budget, then I recommend this laptop. Folks are showing positive reviews about this laptop on Amazon, and have rated it 4.1 stars. You can purchase this laptop today by clicking on the link below.
Key Features:
15.6″ Full HD 1080P Screen
11th Gen Intel Core i5-1135G7 Quad-Core Processor
16GB RAM
256GB SSD
1TB HDD
Windows 10
HDMI
2 x USB 3.1 Gen 1, 1 x USB 2.0
Weighs 5.89 pounds
Pros
Good performance
Best Battery Life
Affordable Price
Wide Availability
Cons
Low Display Quality
Heating Issues
If you're looking for a lightweight laptop with high performance, the 2022 Newest HP laptop is made for you. Let me explain.
You'll get an 11th Gen Intel Core i3-1115G4 Processor with turbo boost technology. Its latest processor brings extra power to make your computing activities unstoppable. This laptop is perfect for your personal or office use with high performance, instant responsiveness, and best-in-class connectivity.
With 16 GB DDR4 RAM, you can multitask and play light games without feeling any impact on the battery. You'll get an 256 GB SSD + 1TB HDD, which gives you enough storage to store all your favorite movies, videos, TV shows, and more.
Newest HP laptop comes with 17.3" HD+(1600×900) Anti-Glare LED IPS Non-Touch Display, which gives you realistic and sharp quality of your favorite streams. You can watch your favorite movies on HD resolution with crystal-clear and non-reflective visuals. Plus, you'll get an HP TrueVision HD Camera with digital microphone for video chatting or Zoom meetings.
This laptop is operated in Windows 11 S mode — later you can upgrade to Windows 11 Home/Professional for free. Folks have rated this laptop 4.4 stars with 199 reviews. You can get this laptop for under $700 on Amazon right now.
Key Features:
17.3" HD+(1600×900) Anti-Glare LED IPS Non-Touch Display
11th Gen Intel Core i3-1115G4 Processor
16 GB DDR4 RAM
1TB HDD+256 GB PCIe NVMe M.2 SSD
Windows 11 S mode
HDMI
HP True Vision 720p HD Camera
DVD+W
Weighs 5.2 pounds
Pros
Turbo boost technology processor
Storage is enough
Bigger screen
Battery life is good
No heat or loud during heavy load
Cons
Screen brightness is low
Expensive
Conclusion:
We were just chatting about which laptop we should recommend from this list.
My team and I can't decide on either of these, because based on the features and price, — these three laptops are just perfect.
After some research, we discovered that on average Americans spend less than 700$ to buy a new laptop… (630$ to be precise).
Powerful, fast, sleek-looking, and more importantly, under budget. Personally, I'd recommend you the second from the list; Dell Inspiron 15. The main reason for that is its Intel Corei5 processor with 11th Gen technology — which is one of the latest and powerful combos you can get today. It has 16GB RAM, and a bigger 15" screen — which is great for smooth multitasking.
Sadly, it does not have a Backlit Keyboard, which I'd have loved. But again, get only what fits your needs.
Comment below and let me know which one are you getting?